Our experiences go beyond just cleaning homes as well. We can help you clean your office, workshop, basement or attic. We also assist with auto detailing and cleaning motor homes or recreational vehicles. Do you need assistance organizing your clutter, or maybe help stagging your home for sale? We can do that too. Check our Service Page to find out what else we can do for you!
With our satisfaction guarantee you can be assured that if any area we clean does not meet your expectations we will return at no cost to clean it again. Simply give us a call within 48 hours of your clean.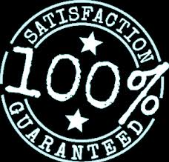 Looking for a good deal? Check out the specials on our

Contact page.
In show of appreciation we offer a10% discount to Military, Seniors and Teachers!
When looking for someone to come into your home to assist you with your housework you want someone who is reliable, trustworthy, and has great attention to detail. Cindarella's Spring Cleaning has you covered. We have been cleaning homes for over fifteen years and know how to exceed your expectations. For more information about our experience check out our About Page.
Who wants to come home from a long hard day at work, only to have to clean your house before you can rest? Imagine how nice it would be to have someone else to do all the dirty work for you. Well you do not have to imagine any longer because Cindarella's Spring Cleaning is here for you. We are more than happy to do all the dirty work so you can simply enjoy the comfort of your clean home. Simply Contact us for a free quote today!